What does it take to Pass the SANE/A or SANE/P Exam?
Passing the SANE-Adult/Adolesent exam is not easy, and neither is trying to interpret the test results once you do get them back. The Center for Nursing Education and Testing, located in Jersey City, NJ is the organization that administers the scoring model.
In order to pass the SANE-Adult/Adolesent exam, you must reach at least the standard score of 95. Does that mean I need to score better than 95% to pass? No. That would be a raw score. The scores for this exam are converted into a scaled score. So what does that mean then?
The scale used for the SANE/A certification exam has a mean, or average, score of 100. So a score of 100 means exactly 50% of people that took the exact same exam you did scored better than you, and that 50% of the people scored worse than you. On Average you would need to get approximately 75% of the questions right to achieve that passing score of 95.
Looking at the graph below you can see that +/- 2 Standard Deviations cover just about 96% of the test taking population.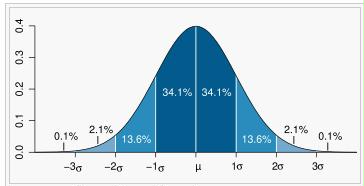 So as you can see almost 70% of the scores fall between +/- 1 standard devations, meaning that they received a score between 85 and 115.
| | | |
| --- | --- | --- |
| Scaled Score | Std. Dev. | Percentile |
| 70 | -2 | 2.2% |
| 85 | -1 | 15.7% |
| 100 | 0 | 50% |
| 115 | +1 | 84.1% |
| 130 | +2 | 97.7% |
So why do they do all this anyway? The Center for Nursing Education and Testing does this so they can optimize their tests for the highest quality, and at the same time not punish or reward test takers with a harder or easier exam. If one exam is easier than another, the scores will still remain relatively stable because the distribution of correct answers will adjust the scale.
Eash test will vary in the percentage of questions in each basic SANE category, but in general the test exam will be broken out in the the following categories:
SANE/A Exam Activity Areas
Dynamics of Sexual Assault (10%)
Evaluation of the Sexual Assault Patient (30%)
Clinical Management of the Sexual Assault Patient (30%)
Participation in the Judicial Process (20%)
Professional Practice/Roles/Issues (10%)
For those who do not pass the exam, the testing authority will send you a breakdown of these categories to help you study further on the areas of weakness.
Navigation Guide

Quick links to our most popular content